So I looked up and down for Terraria themed Animal Crossing QR code with no luck, so we shall use this topic to gather them!
New leaf? Tamagotchi life? Some other game that uses QR codes? Share the codes here!
Now this isn't fantastic but to get things started here is a poorly framed guide. I wasn't sure how tall he would be so I just started at the top...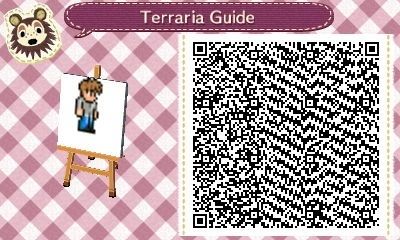 What do you think? Should I try more?