I had the idea of making 2Fort (a map from Team Fortress 2) into Terraria for a while, but never got to it. Finally though, with the aid of tEdit, I managed to realise it. So here it is.
The entrance of the map.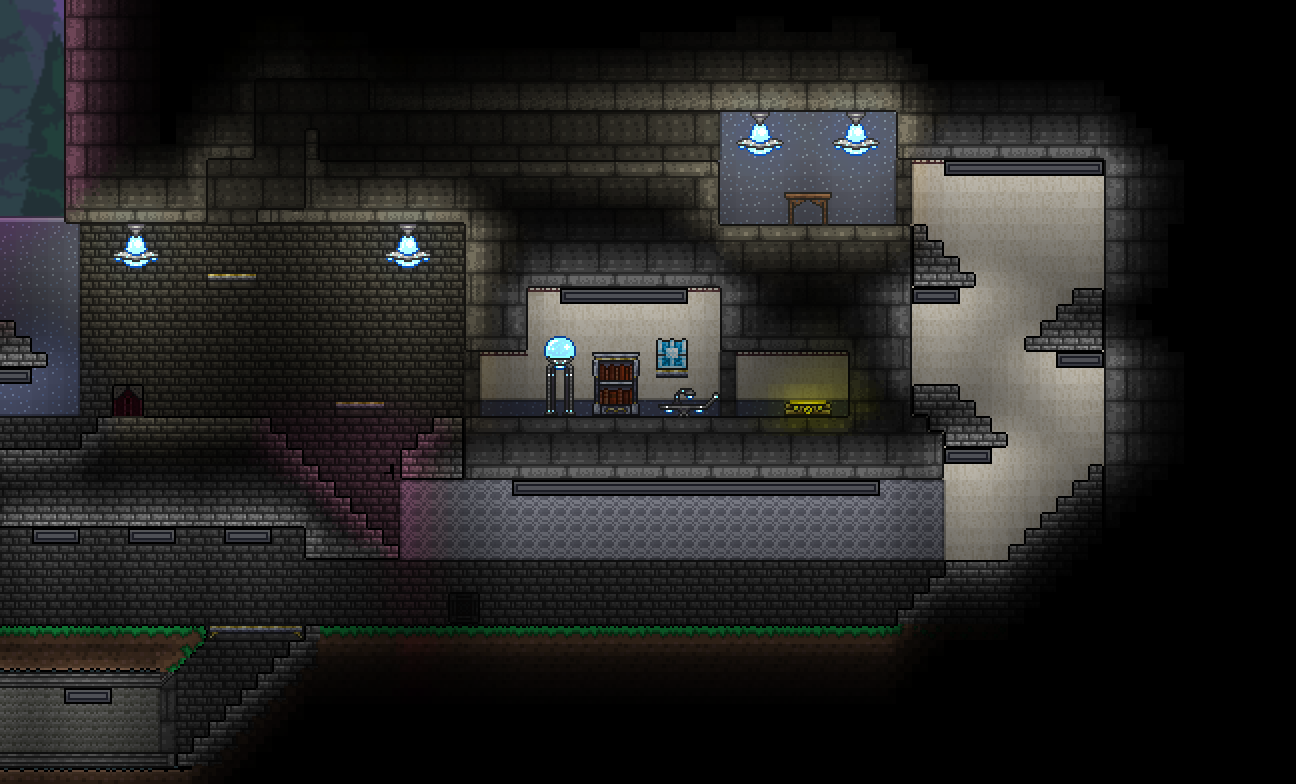 SIDE NOTE: I do know that the idea has already been around in the old forums, but it is old and unsupported, so I revive it. In fact, the original thread in TO is in the credits.
To play, enable PvP, join the red or the blue party and use the corresponding teleporter. Set your spawn point in your team's spawn area.
RULES:
- Don't break any blocks, walls or furniture.
- No spawncamping!
- No PvP-ing in the entrance, or in any team's spawn.
UPCOMING FEATURES:
- Classes & Loadouts
- Optimization for CTG
CREDITS:
- Re-Logic, the developers of Terraria.
-
Twixalex
for
the original idea
and the
image of reference
he provided.
-
@Shockah
for
his help
with tEdit.
- Of course, the creators of
the original TF2 map
.
Have fun!