Consigliere
Staff member
Re-Logic
Administrator
Greetings Terrarians!
We remain hard at work on the litany of updates across the board as we press forward into 2021. Things are really starting to come together, and we are beyond excited for what the rest of the year has in store. That said, we did our usual numbers updates to close out 2020 and we wanted to share that once again - thanks to your beyond-amazing support - Terraria has reached another units sold milestone!
Terraria has officially exceeded 35 Million copies sold across all platforms!
As of the end of 2020...
17.2 Million sold on PC
8.5 Million sold on Consoles
9.3 Million sold on Mobile devices
Oh, and we just passed Portal 2 for the top spot on Steam250's highest rated games on Steam to boot!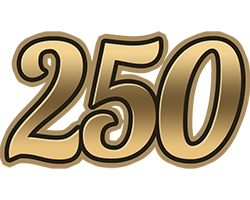 Helping you find good games on Steam: impartial games rankings compiled from Steam gamer reviews.

steam250.com
All of this comes less than a year's time from when we celebrated crossing the 30 Million barrier. Simply put, the momentum for Terraria has never been stronger than it is right this moment. When you add that to what is still to come this year with Console Journey's End, Steam Workshop Support, getting to parity content for everyone... and then the possibility of crossplay down the line (we hope!), you could easily say that Journey's End may have arrived, but the journey for Terraria is far from over!
Every time we think we have seen it all with regards to the sheer level of support and love you all show us, you always find ways to take it to the next level. It is appreciated, and it is what drives us all to do our very best each and every day. Again, we can only hope to return the favor and do right by your passionate support by continuing to provide amazing gaming experiences for years to come (whether it be on Terraria or future games that we create).
Last edited: