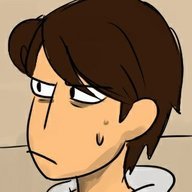 Last Activity:

May 18, 2019
Joined:

Mar 5, 2015
Messages:

633
Likes Received:

304
Trophy Points:
Gender:

Male

Birthday:

March 15

Location:

Occupation:

Role Player - Arcanist - Redstone Abuser
Deeked
Plantera, Male, from TerraVale
Shame. Not very many challenges left to try in Terraria anymore. All thats really left is the Anglers quests and fishing is REALLY boring. Jul 24, 2016
Deeked was last seen:

May 18, 2019
Loading...

Loading...

About

Gender:

Male

Birthday:

March 15

Location:

Occupation:

Role Player - Arcanist - Redstone Abuser

Re-Logic Games Owned:

Terraria: PC
Terraria: Mobile

My name is

Deeked

. I love mining, exploring, messing around with wires and all that cool stuff the Mechanic and Steam punker sell's, Role Playing, and just hanging out with my friends. I started

Terraria

just before the 1.2 update, and it has been an amazing ride. All the cool things I have done and learned, the servers I have been on, all the people I have met, the friends I have made along the way and the true artwork I have seen has blown my mind. It has been a true honor and a joy to be a part of this amazing game and to know all the amazing players who have helped shape

Terraria

into the game we all love. From the awesome builders and designers, to the epic pixel artists, the crazy guys who play with wires and switches from dusk to dawn, the YouTubers who dedicate hours at a time to bring us videos, to all the developers who are constantly working to make this game even better, and to all of you who have taken the time to read this.... Thank You, and I hope to see you in-game!

Interact

Signature

​

​

The Darkness Within

Darkness once consumed the world
A place where the banner of chaos once stood unfurled.
In this dark and desolate land, where there was no purity or light
Life was a grim existence, sealed in endless night

Those shadowy days have long since passed
However, the darkness is of the world, so it will still last
It lurks in the places where no one dares roam
But it can also reside within the home

A dismal fate awaits for those who let it in
Inside it slips, drawn to hatred and sin
Its influence can hail the jaws of death
Look for its presence as these men draw their last breath

These two bitter enemies, Fire and Ice
Once fought one another, determined to maim and slice
Their hatred for each other knew no bounds
They would not stop until the other made no sounds

They hurled blasts of blazing heat and searing cold
Their duel is one of the most tragic ever told
It was a sad day when they turned against one another
For they once walked together, brother alongside brother

Before each other, they stood, eyes aflame
With an unearthly scream at each other they came
Armed with swords of the earth and falling sky
They hurtled toward each other, destined to die

When the smoke had cleared, there was only a crater
Their bodies lay untouched, a mystery no one knew until later
Nor steel nor magic was the cause of this sin
For they had died, from the darkness within


By:

The Magic Cookie

-----------

Magic, eternal life force of all
Those who control it group small
Magicians and tricksters, petty users
Magic society dubs them wandering cruisers
Yet true masters dominate other realms
Of time and space they are the helms
Wizards grey and white
Of life they're at the height
Capable of spell
That is rather fell
Death dealt swift
Of life given thrift
Magic men,
of dimension den

By: TheQuietBisharp

Hey, if you liked what you saw & want to see more, check out the poetry threads for @TheQuietBisharp and @The Magic Cookie!

You can find them here:

http://forums.terraria.org/index.php?threads/bisharps-personal-poetry-parlor.13536/ http://forums.terraria.org/index.php?threads/cookies-poetry-corner.14524/

Name:

Zoro

Age:

Unknown

Backstory:

Zoro is the result of someone who was witness to great tragedy that came in the form of losing his family when bandits attacked his home. Tormented by his inability to help them, he vowed to learn the ways of magic and the arts of fighting in order to help those unable to help themselves. He lives by a strong moral code and tries to act honorably at all times. He has a strong sense of right an wrong and does everything in his power to protect those unable to protect themselves.

Personality:

Quiet, compassionate and friendly. He dislikes violence and is slow to anger.

Abilities:

Zoro is one of the few remaining elemental wizards. As such, he is skilled in every element, but is especially partial to the elements of Fire and Life. As a result, he has the ability to restore the wounded from the brink of death, and can summon fire hot enough to melt even the strongest of substances, though doing so can take it's toll on him. He can bend reality to create illusions, teleport, lift and move object with magic and many other things. Acutely aware of the distrust many have towards magic users, he uses his magic sparingly, relying on his physical abilities in most situations. Trained in the ways of combat, he is an excellent swordsman, staff fighter, and archer and his favored weapons are his sword, Valace, an enchanted longbow, and his spell staff. However, if the situation demands it, he can handle any weapon with a moderate level of skill. His stores of magical energy are rather impressive, but NOT without there limits and using large amounts of magic or using it for to long can quickly exhaust him. If the situation demands it he is capable of drawing energy from his surroundings, but this is something he is extremely hesitant to do and does so only in extreme emergencies.