So basically
I had an idea for a thread, and for some spriting practice with getting things together. Therefore, I've decided to make a thread! This thread has one meaning: To turn either avatars or other things into derplings, such as characters from video games, recolors, or your avatar photo to maybe something you could use. I've already done two that you can see below, and one is my current avatar. some might be in multiple categories, so don't think that I'm forgetting I used one already. I will need a screenshot of your profile photo if you want me to do one like that. This will be free, of course.
Rule
I have one rule: if someone suggests a derpling, the only people with permission to do it will be me and the person who suggested it, unless you ask me if you can do it, and depending on my mood or whatever, I might let you do it or I might not. This is so that I can still get some work in, but other people might be able to contribute.

For biome derplings, I'm going to let anyone do them, but doing one doesn't mean that I won't. The biome derplings are some of the funnest things for me to make, so I will probably want to make them myself, meaning that I'll probably do some for each even if someone else has already. Basically this means that I don't care if you do a biome derpling, just remember that I'll probably do one myself.



Please feel free to create your own derplings, as long as they follow the rule. I would love to see more people creating derplings, and I have moved on past the feeling that people are just going to take everything. I don't want to stop anyone from creating things, so please feel free to do some of your own textures! The community tab isn't there for nothing!




Fluffling:
Singing Fluffling:

Sansling:
Devourling:
Derpicorn:
Rod of Derpling:
Alien Derpling:
Derpomire:
Nebula Derper:
Starling:
Snowling:
D̸̗̈́̿͝e̵̢̢̨̯͕̱̺̬̾̇̅̀̚ȑ̵̜͚͍͖͍͙̮̋̽̌́͆ͅp̵̻͇̻͇̏͑͋͝l̸̢̢̤̙̱̦͔̂͐̀̈́i̵̧̧͙̺̫͔͐n̶̨̨͉̂͊̄̿͛͠g̷̢͖̼̰̳͐͋̔̈́͌̑̚͜:
Speed:

Shroomling:
Rolling:
Kingling:
Derpion:
Derpion 'Wyverntamer' Kràl:
Boatling:
Thingling:
Wyvernling:
Derpion 'Wyvernlingtamer' Kràl:
Derpmera:
Snivling:
Toastling:
Feline Derpling:
Boop Noodling:
Sniper Derpling:
Madness Derpling:
Ignis Paralysis Demon:
Creepling:
HDerpling:
Doing:
Derpbling:

Axlotling:
Winged Derpling:
Starhopper Derpling:

Bloodling:

Dripling:
Derpy Bones:
Dario?
Infected Derpling:
Derpling fam/Derpling Ages:
Vortexling:
Stormling:
Solarling:
Updated Solarling:
Nebuling:
Brainling:
Stardustling:
Updated Stardustling:
Moonling:
Oh no:
Enchanted Swordling:
Floatling:
Jungling:

Fishling:
Wormling:
Help:

R̴̙̜͎̘̃̂̎̌͑̉̍͋̃̔̀̒̃ų̷̠̲̻̖̞̹͙͎̭͒̓̐͒̄͌̓̊̀̃́̕͜ͅn̵̖͖̘̤̬͔̥̰̳͍̙̋̊̃̎͒̔͗̏̊͒:
Buff Derpling:
Companion Derpling:
Hellpling:
Dirtling:
Basilisk Derpling:
Booster Derpling:
Lirpding:
Derpling Cubes:
Lime Derpling:
Cubeling:
Baby Cubeling:
Omega Derpling:
Omega Derpfish:
Knightling:

Mecha Derpling:
Derpbrine:
Hypnoling:
Tom, the completely normal human who isn't a derpling in any way, shape, or form:
Shelly, Tom's completely normal, non-derpling wife:
Shedling:
DIO Derpling:
For the code, delete the space in between the brackets.
Image: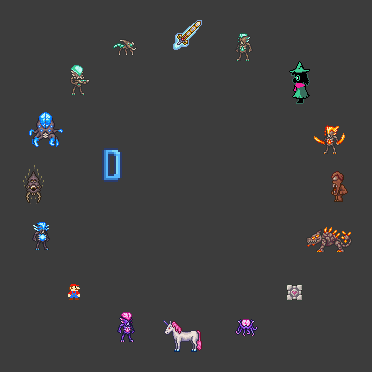 Copy this: [ URL='https://forums.terraria.org/index.php?threads/derpify-me.85592/'][ IMG]https://piskel-imgstore-b.appspot.com/img/1fb84e7a-447d-11ea-9564-39c1e6a18b5b.gif[ /IMG][ /URL]
Image: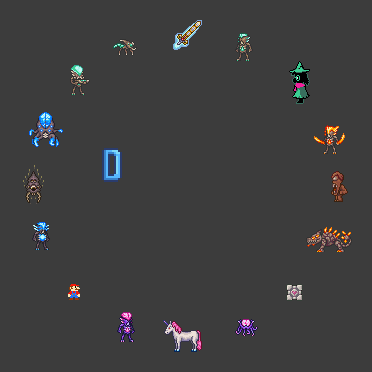 Copy this: [ URL='https://forums.terraria.org/index.php?threads/derpify-me.85592/'][ IMG]https://piskel-imgstore-b.appspot.com/img/27385bd9-447d-11ea-af1e-39c1e6a18b5b.gif[ /IMG][ /URL]
Image:

Copy this: [ URL='https://forums.terraria.org/index.php?threads/derpify-me.85592/'][ IMG]https://piskel-imgstore-b.appspot.com/img/5b2d822e-7059-11ea-8d80-6b8efb36fc35.gif[ /IMG][ /URL]
Image:

Copy this: [ URL='https://forums.terraria.org/index.php?threads/derpify-me.85592/'][ IMG]https://piskel-imgstore-b.appspot.com/img/69424bdc-7059-11ea-a9ae-6b8efb36fc35.gif[ /IMG][ /URL]
Image:

Copy this: [ URL='https://forums.terraria.org/index.php?threads/derpify-me.85592/'][ IMG]https://piskel-imgstore-b.appspot.com/img/880809ae-7059-11ea-9d80-6b8efb36fc35.gif[ /IMG][ /URL]
Image:

Copy this: [ URL='https://forums.terraria.org/index.php?threads/derpify-me.85592/'][ IMG]https://piskel-imgstore-b.appspot.com/img/72fa009e-7059-11ea-ae4a-6b8efb36fc35.gif[ /IMG][ /URL]
Image:

Copy this: [ URL='https://forums.terraria.org/index.php?threads/derpify-me.85592/'][ IMG]https://piskel-imgstore-b.appspot.com/img/7af95a30-7059-11ea-a110-6b8efb36fc35.gif[ /IMG][ /URL]
Image:

Copy this: [ URL='https://forums.terraria.org/index.php?threads/derpify-me.85592/'][ IMG]https://piskel-imgstore-b.appspot.com/img/402a4700-7059-11ea-9977-6b8efb36fc35.gif[ /IMG][ /URL]
Last edited: