Terrarian art... of Th3K1ll3rOfSK3l3tron

my art looks good (but there is inaccuracy of my drawing style, needs more and MORE IMPROVEMENT soon)
Original Characters:
K1ll3rOfSk3l3tron:
My main Original Character; He uses every Class to defend himself from enemies, he fought the Eye of Cthulhu with early game armour. He originally created with his Minecraft Steve form since 2015 in Terraria
Images come Soon
The Cobalt Mage, wears Cobalt Armour for the very rest of the game, he uses magic weapons to defend himself (sometimes summoner).
Images come soon
2017:
I got both Stoned and dead, because Medusas
these armours are op and late pre-HM
that is me fighting the WoF
first art containing my second OC, Cobaltus
that is Me killing the dragon Warrior's helmet in Post-MoonLord equipment
This guy took me a Daedalus Bow and some Yo-yo+bag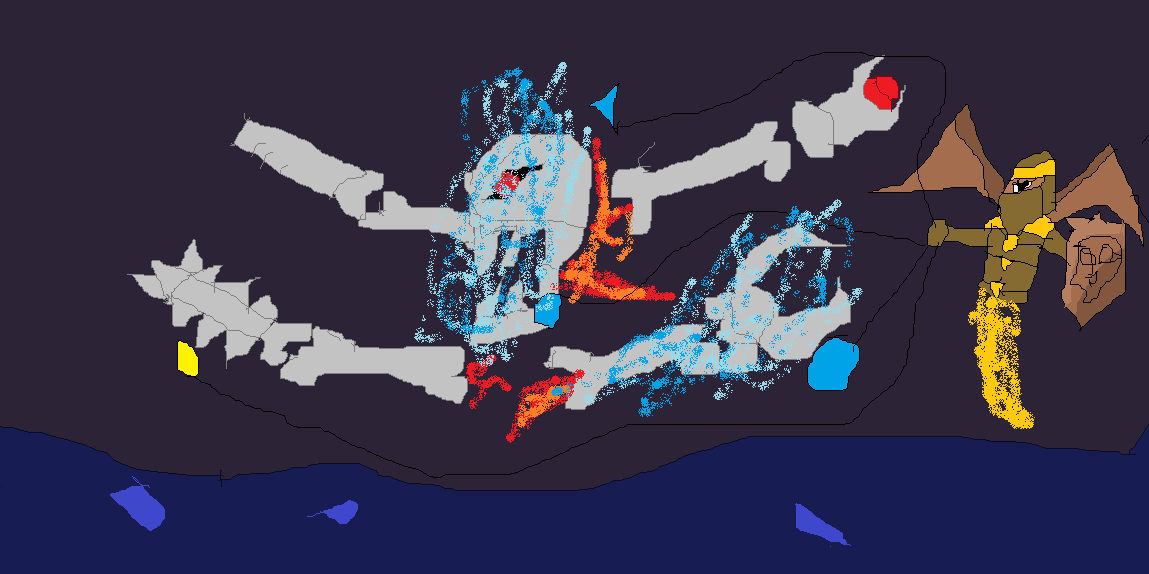 the art is very, very time consuming for me to make, it included my OC's (K1ll3rOfSk3l3tron, Cobaltus),
@MiltVala
's Helena OC ,
@Samrux
,
@ppowersteef
's Characters (he and Nageru Hito), and
@Yrimir
2018:
my first 2018 art, it is also the first Paint.NET art I made, it involves 3 characters (an admantite clad warrior, a mythril archer, and a forbidden god (with the Triforce from Zelda on his robe))
this art contains the sun pillar (my favourite pillar) being easily killed with me and OC's of other people of TCF (
@ajidot
,
@Astral Excalibur
,
@ppowersteef
and
@MiltVala
)
I respond for requests, like "draw a character wearing ninja armour dyed reflective golden for me" or even "draw the lihzahrd temple with my character"
​
Last edited: