This is a versatile QoL mod which adds a range of improvements/features to vanilla worldgen.
For a while I've found vanilla worldgen to be a bit manky and haven't seen any mods that actually improve it, so I've done it myself and promoted it here in hopes of getting it the publicity I believe it needs.
All of these features can be toggled based on your preferences, if there's anything on the list you don't like you can always just disable it.
Current features as of v1.2.8
Background Bushes
Leaf walls will generate at the surface in forests, evil biomes and the jungle.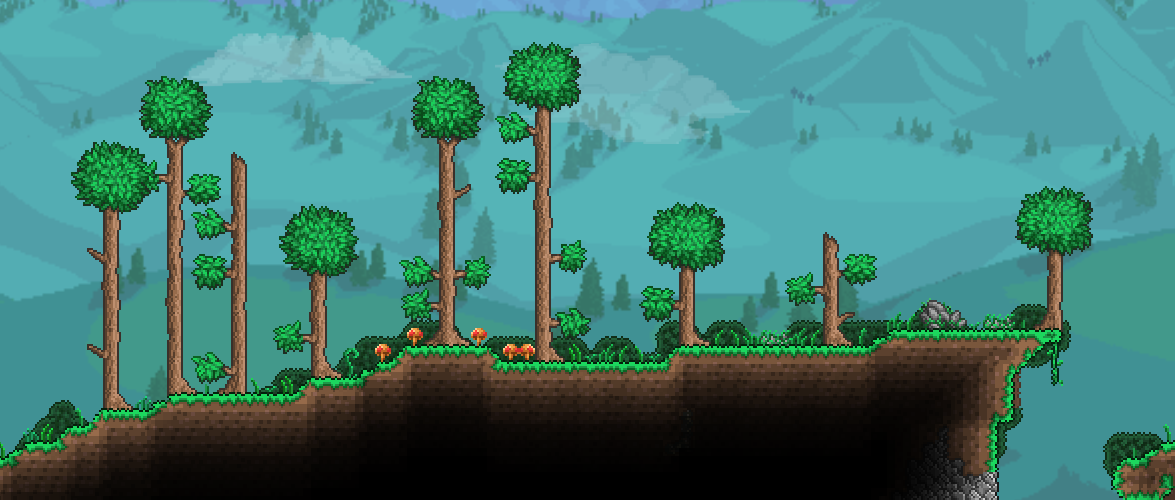 Desert Revision
Adds dunes and tile variation to the desert. (Rock pillars can be toggled as well)
Also reworks the underground sand patches into cave minibiomes.
Improved Clay Generation
Clay will generate under bodies of water instead of in random veins.
Campfires
Campfires will generate naturally on the surface.
Ore Meteorites
Meteorites with random early-game ores will generate on the surface.
Dungeon Chains
Hanging chains will generate in high places in the dungeon.
Download:
https://javid.ddns.net/tModLoader/download.php?Down=mods/WombatWorldgen.tmod
Report bugs in the replies section.
Last edited: