For issues you find with the Console 1.3 release, please follow

this link

and give as much detail as possible. This is the speediest way to get info to Pipeworks and get a hotfix in the works.

A FAQ with notes and workarounds can be found

HERE

. Please check this first to see if this helps your issue.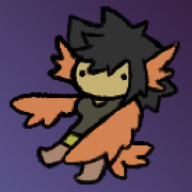 Joined:

Jun 12, 2014
Messages:

336
Likes Received:

14,516
Trophy Points:
Birthday:

Sep 24, 1998

Age:

19
Loading...

About

Birthday:

Sep 24, 1998 (Age: 19)

Re-Logic Games Owned:

Terraria: PC
Terraria: Mobile

sup, I'm

Criddle

. I draw every now and then or try to answer questions, but other than that there's not much to say about me.

Current Avatar: Fragment Crystal drawn by Dragonith.
Signature image is made by Matsu.

My Characters

​

| | Picture | Name | Age | Class | Information |
| --- | --- | --- | --- | --- | --- |
| 1 | | Crystal | 18 | Electric Battlemage | Crystal is a selfless and laid-back guy who has mostly grown up by himself after his parents left him behind when he was very young. He has a spirit named Fates residing within his body. He uses his swords and electric magic to defend himself. Crystal's actual name is Khriz Telle. |
| 2 | | Fates | Over 400 | none | A spirit elemental which resides within Crystal, that helps him in certain situtations by amplifying his magic powers. It also has the ability to manipulate the outcome of anything. Before it met Crystal, it relied on helping people with it's ability and then pressuring them to return the favor of helping due to being weakened by a fight that happened 13 years ago. Fates' origin is being the reformed soul of a mortal named Morai who lived and died hundreds of years ago. |
| 3 | | Fezola Koena | 25 | Paladin | Taking on the leader and caretaker role of the group, Fezola uses her kind and ambitious nature to keep all her friends together. Defends herself using a mace/flail combination. Sometimes she seems like she is hiding something.. |
| 4 | | Riowa | 20 | Archer | While seemingly passionate about everything she does and seen smiling most of the time, Riowa has a hard time actually getting her emotions under control, due to experiences she made in the past that she doesn't like to talk about. Defends herself with her bow and her sickle. |
| 5 | | Kim Phoris | 22 | Yo-yo Thrower | Kim is a brave, shy girl that is used to doing things on her own, but will still be there for help when needed. In her free time she likes to sew or to play with yo-yo's, which she also weaponizes to defend herself. She also goes by the nickname Riskim. |
| 6 | | "Choro" Phoris | 19 | Ranger | Choro is one of the twin brothers of Kim. He has shown a strong interest in the ocean and water in general since he was a kid. Choro defends himself with various kinds of guns. |
| 7 | See above | "Brilo" Phoris | 19 | Engineer | Brilo is the other twin brother of Kim. He builds lots of utility robots that do things for him. Contrasts his brothers interest for the ocean with being fascinated by the stars in the night sky and outer space. Brilo uses modified Xeno Staff UFOs and robots he builds to fight. |
| 8 | No Image yet | Motuz | Over 100 | Rogue | A long time friend of Crystal's parents who looked after him from time to time after they had to leave him behind. In the past he hid and fled from humans who feared and hunted shapeshifters. He found a group of monster outsiders to stay with for a while. Some time after he left them to explore the world more, he met a young human boy - the first who wasn't showing any hostility to him - who happened to be Crystal's father. Uses his shapeshifting ability to defend himself. |
| 9 | No Image yet | "Threetoe" | Over 50 | Hunter | The creature that calls itself "Threetoe" appears to be a genderless dragon-like being with the ability to change the properties of their body parts, similar to a shape shifter. They usually keep their face hidden under their scarf. |

Take liberties if you want, it's interesting to see different takes on them! c:

Crystal

armor

Past

Fate

Fezola

armor

Flail/Mace (gotta update this at some point)

Riowa

armor

armor

Her quiver, bow and sickle.

Riskim

Choro + Brilo

"Threetoe"

Interact

Content:

Twitter:

EpicCriddle

Loading...