For issues you find with the Console 1.3 release, please follow

this link

and give as much detail as possible. This is the speediest way to get info to Pipeworks and get a hotfix in the works.

A FAQ with notes and workarounds can be found

HERE

. Please check this first to see if this helps your issue.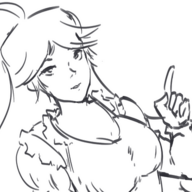 Last Activity:

Jul 18, 2018 at 11:53 PM
Joined:

Nov 29, 2015
Messages:

2,938
Likes Received:

7,545
Trophy Points:
Gender:

Male

Birthday:

Jul 1, 1998

Age:

20

Home Page:

Location:

Occupation:

Magical Radish Person, Entertainer
diekonradish
Slime Collector, Male, 20, from Chicken Charlie's
Reflection on a beach day.
Jul 18, 2018 at 11:50 PM
diekonradish was last seen:

Jul 18, 2018 at 11:53 PM
Loading...

Loading...

About

Gender:

Male

Birthday:

Jul 1, 1998 (Age: 20)

Home Page:

Location:

Occupation:

Magical Radish Person, Entertainer

Re-Logic Games Owned:

Terraria: PC
Terraria: Xbox 360
Terraria: Mobile
Terraria: Xbox One

Hi, I'm Diekon!! Along with my other reasons for joining TCF, little did I know that I would also come to serve as a force of unification amongst the some of us. I look to socialize (usually about the subject of these forums), although my intentions seem to be misunderstood.

As you can tell, I (in our lovely game) like to wear plants on my head with varying results (i.e. the eponymous Daikon Radish and Nature's Gift); some of which lead to the seemingly childish demeanor of myself (as my Terraria character). Plants or no plants, I am an optimistic, bashful, friendly, and ambigiously respectable person; said by some to be nearly unstoppable. Sometimes,

I have a high tendency to be long-worded

for the simple stuff; it's a habit.

This game did wonders to me with even more done as updates loomed in as I would be thrown into a perpetual cycle that ushers a new period of experimentation that may or may not extend outside of itself. In the meantime, I'm the guy who likes to reference and post images and videos of older games with varying degrees of obscurity periodically and it wouldn't be possible without the staff and modders. No seriously, you guys rock.

What I Can Do

​

I can't sprite for jack and I can't build (ingame) for jack; either way, I do so because it's fun. Getting into the game also meant wanting the desire to see

its entities in the form of various pixel arts

.

Once, I looked to MC to be the best place to do so; unfortunately, the colors (along with my judgement) prevented me from making any further progress. At Garry Newman's place, I was able to shine and captivate a select few users with what I have brought.

I don't rely on requests to guide me when it comes to these projects; although, there is some criteria that I follow before I move on that usually starts. Usually, that's if a good quality image of the user's Terraria character in question (I can make out the colors of the pixels, especially since 1.3 and so forth) is available.

I am more likely to start some entries for certain reasons (such as file corruption); anyways, it is what it is.

If I have time constraints (laziness) or can't find a picture, I'll make a piece involving one of my characters for you. Sharing is caring, and I like to uphold the

Jenny Everywhere

principle when I do so; then again, it's better to have something than nothing, just so you are aware.

This does not necessarily pertain to my pixel art; chances are, most of those things would fall into that category.

In the case of experimentation, newer utilites came around to help me give nice things for others. We stick together, helping ourselves as we help each other.

​

Good Times

​

The game itself is excellent for satisfying my plans for unification; allowing the assessment of interactions between new and old users (usually) and people who I think fare well with each other, just to name a few. Looking for someone to play with?

Most of the time,

I'll be there, hoping that we can help each other by doing so. Keep in mind that I stay true to my headcanons mentioned below, although I'll break from them once in a while.

In fact, I took it upon myself to change my homepage from my Photobucket profile to my Steam profile to make things easier for everybody. PC is the way to go for me since I have many options for communication at my disposal. I can't wait!

​

I Like to Write

​

Terraria is rife with headcanon potential, so I went about and justified nearly everything I do in-game. For example, Boris and his story thread is considered a minor community effort, having asked others to allow inter-continuities. Nowadays, I hardly put out "original" content (stuff by me); having ghost written for my characters. Overall, it's a load of fun.

You can count on me! I won't let you down!

Interact

Signature

​

Loading...