Steam or GOG

Steam
Single Player/Multiplayer

Single
Operating System

Windows 10
Terraria Version

1.4.0.5
Controls Used

Keyboard/Mouse
1.4 has updated the biome pick of settings in camera mode.
However the "Crimson" option gives an unfitting forest background, instead of an appropriate Crimson one. There is also the red water from during a blood moon, while water in the Crimson is actually pinkish.
Maybe making a separate "blood moon" option in a future patch will also help.
I know there are parts of world forest with different background and tree styles in 1.4, but the "Underground" "Cavern" options both gives a background different than with the "Forest" option.
Also the camera mode gives the Underworld backgrounds poorly. Update: In fact, it appears that they are "zoomed in".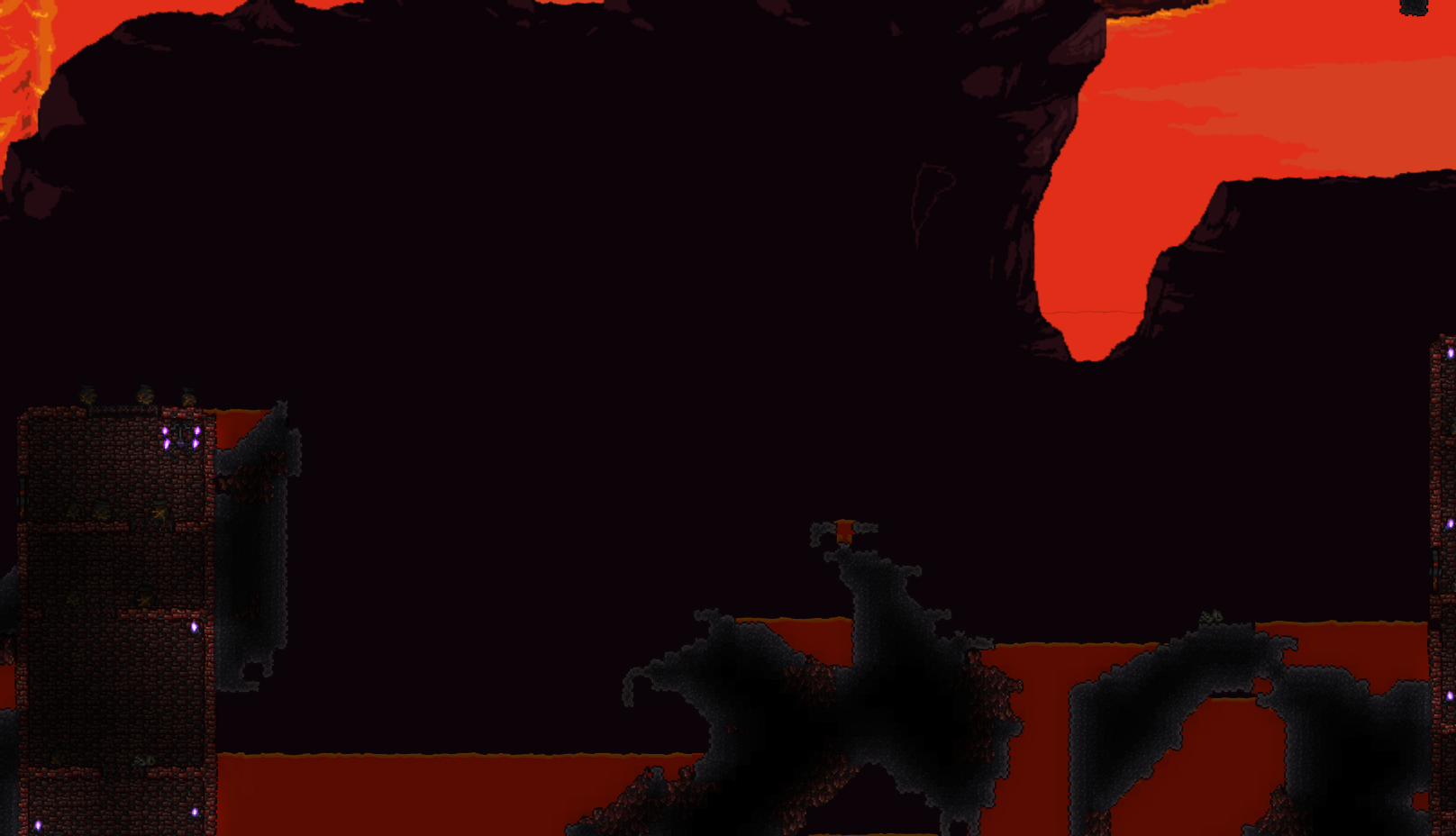 Seriously the camera mode needs a lot of attention. More issues about it that I posted but aren't reported can be found
here
and
here
.
Update: I added the screenshots and snapshots from my previous threads:
I added the images of wrong backgrounds for Corrupt/Crimson or Hallowed Deserts (the rainbow is still visible on the first image). Also it appears that screenshots aren't centered to the player.
Would this this mean that three "infected desert" biome pick options would be made in a future patch?
Update: I added a screenshot of a makeshift corrupt desert with the same issue.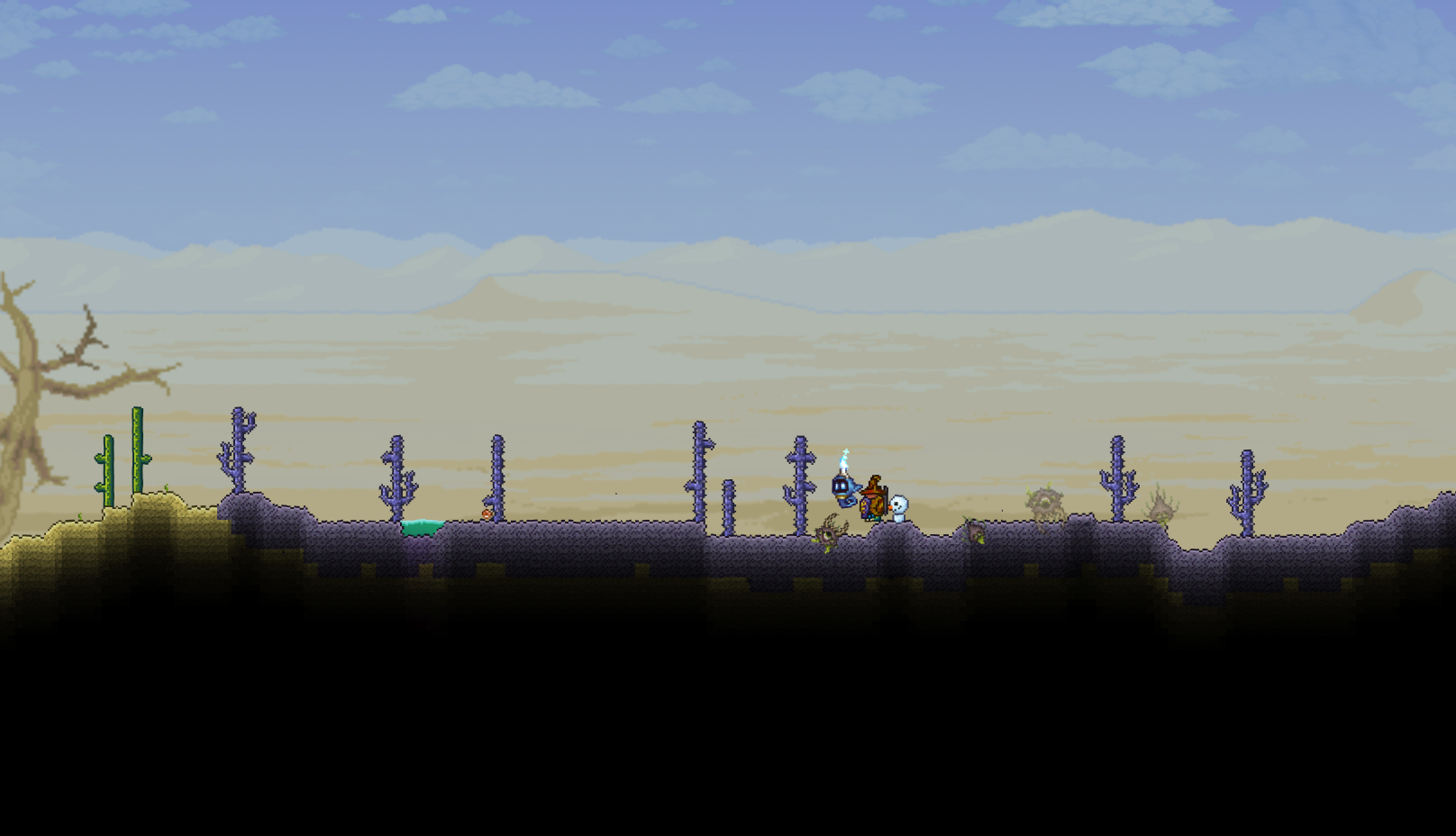 Vines, hanging mushrooms and seaweed does not appear on screenshots and snapshots.
All those images above are taken with quality and lighting set to "high" and "color" respectively.
Update 2: Left: "Capture Entities" off. Right: "Capture entities" on. Fog and Ecto Mist not showing on the left. Not sure why both count as entities.
Last edited: