In-Game Creations Category

General Builds
In-Game Creations Type

General Builds
​
Hello there, I'm Iris and here you can look at the buildings that I have done over the years. Of course, they will all be different in quality, since after all we are people and we start with something.
I hope this thread not looks horrible, heh. Nevermind, just enjoy with that.
Pogreb
Upsidedown Castle - (Just some location from DS3 Boreal Valley, but upsidedown, kek)
That build is not from 2017 but... Why not. Also this build was a spawn on TerraZ while ago.
Some build's I don't remember in what year it built, so..
Port city (no)
Not too much, but in 1.4 I have something for you.
Hallowed
Frost Moon
First day's of 1.4
Little thing
Mushroom cave
Underground Portal
Thing for one server, but it's closed tho
Ancient Portal
Nova
Ocean Pylon
Idk how to name this winged boi, lol
Forest
Alien tree's, i like this concept
Beacon
Another one arena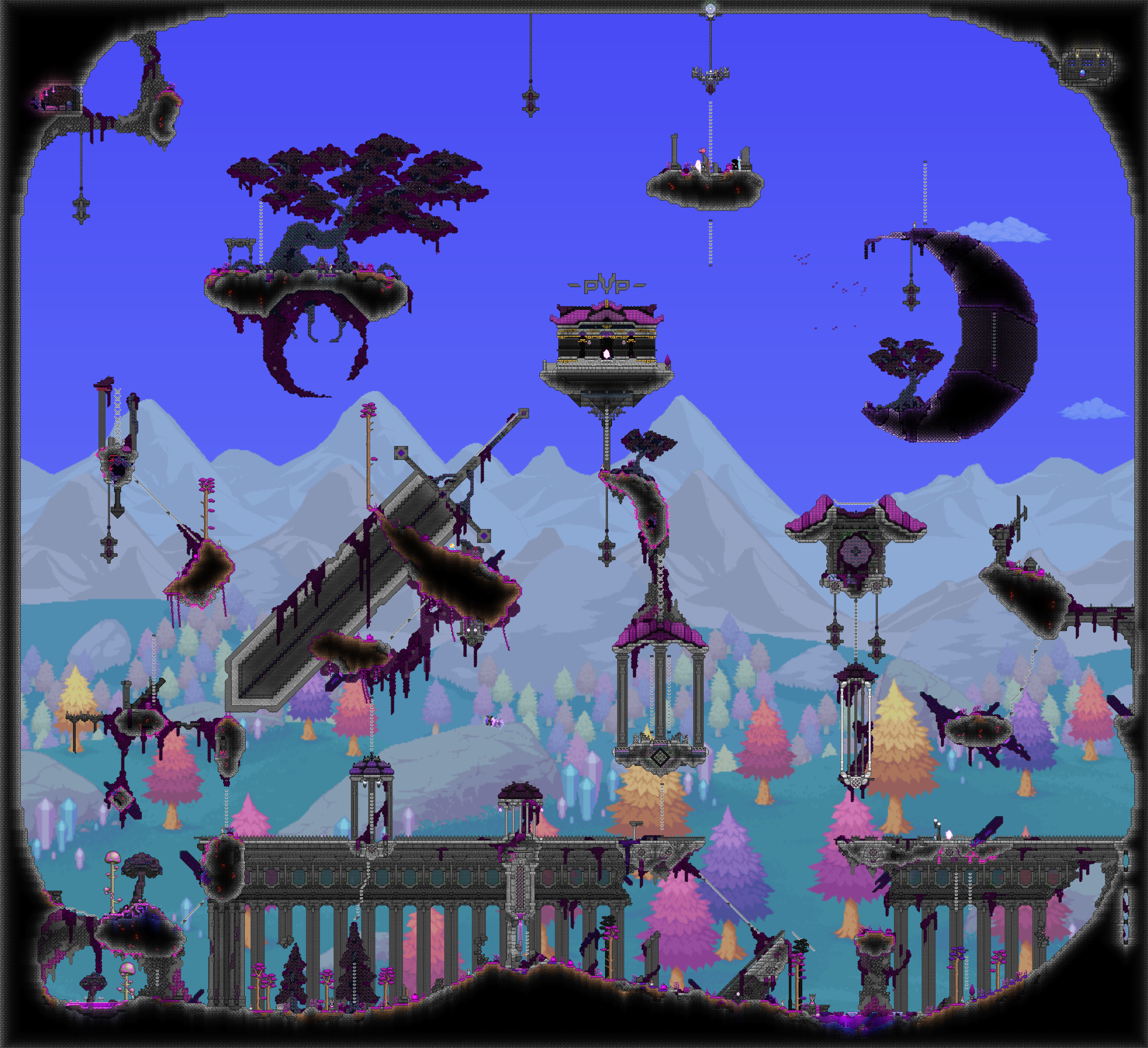 Steampunk city Mor Aedir, collab with Nova
Here we go and at last I have to show you a tons of my WIP's
That's really old thinga
I posted this a while ago, but account of this is forgotten
Hope you guys still alive from this tons of screenshots, ha. Thanks for watching them. Also, you can find me in TBC's server discord & reddit account u/Elbapiuqe.
See you later!