Steam or GOG

Steam
Single Player/Multiplayer

Single
Operating System

Windows 7
Terraria Version

1.4.0.5
Controls Used

Keyboard/Mouse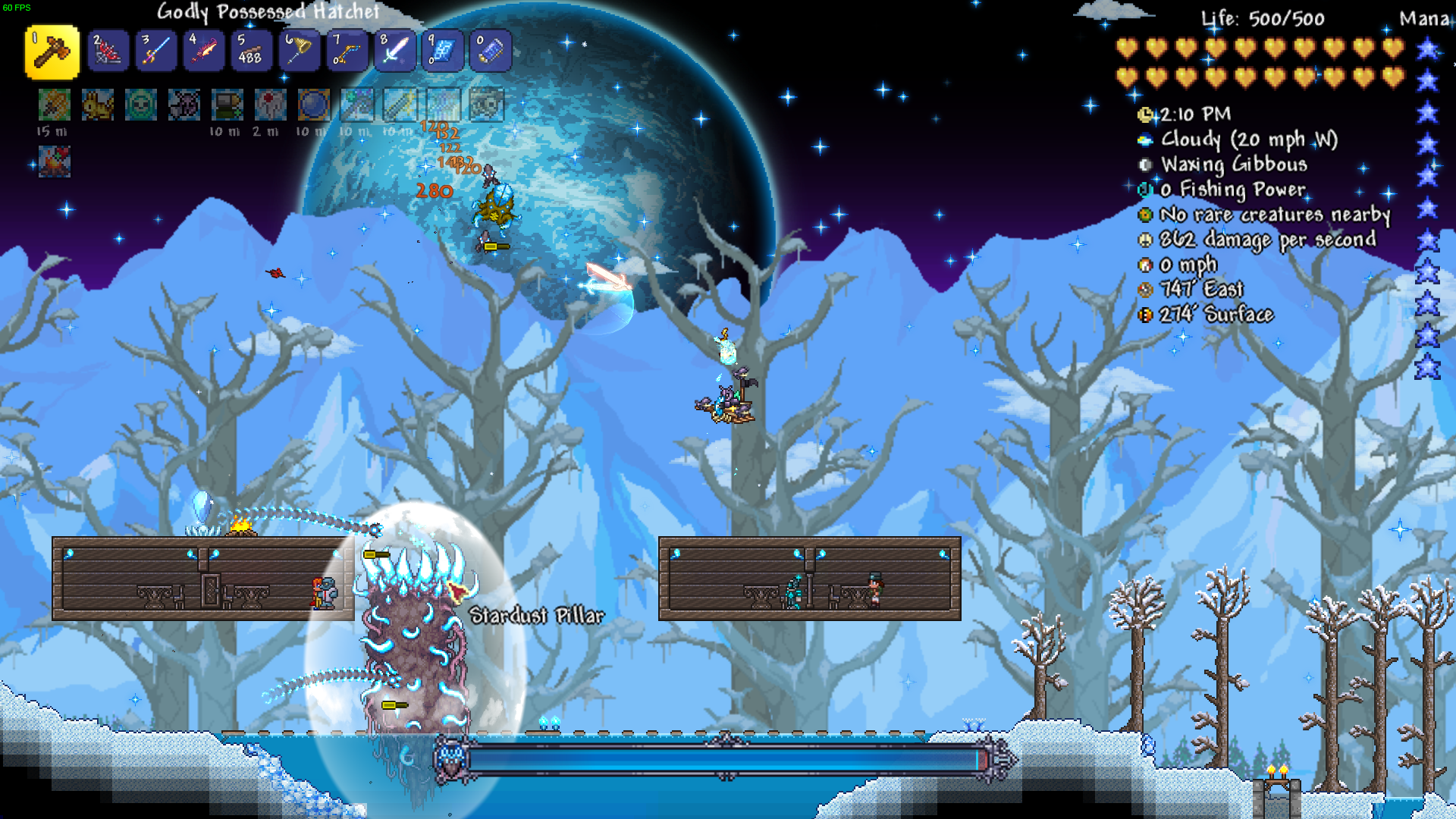 I believe that the current code for spawning Pillars doesn't take NPC housing or Pylons into account at all.
This might have been fine before the 1.4 Happiness/Pylon system.
I dunno if this is intentional now or not, so I'll leave it here.
I presume a Pillar shouldn't spawn practically in a house or 20-ish blocks next to a Pillar.