Greetings, everybody! After a long amount of time and doubts, it's high time I finally posted a thread about this stuff I make and here it is!
Introduction/Background
​
I
started making pixel art of Terraria characters, both mine and others, using MC blocks in Garry's Mod sometime around late 2014 or so. Whew, times have changed since then! Starting just before February of this year, I went around and gathered candidates for these pieces (they go by so many names). That time, I got busy and took it upon myself releasing a few pieces here and there. Since then, I got stuck regarding which Player is next in line serving as a White Wool Wonder (because white wool is my block of choice as I engage in this activity).
Originally, I called this project "Player a Day, Once a Week" since I made a work per day (usually on the weekends) on a weekly basis.
Hiatus
​
Eventually, I was able to regain my sense of direction... And end up in another hiatus then. In this case, I experimented with my works whether they involve something other than someone's character or a substitution for white wool, mayhaps two Players alongside each other (appropriately dubbed "Pair Players").
I just wanna let it out to you guys that this post would mark the day I would leave that next big hiatus and get stuff done; ensuring that I would be on track as I get to work. Sit back, bring your beverage of choice and let the good times roll as I keep 'em coming! Thank you all for teaching me that the world
is
my canvas and I'm going to put it to good use.
"When I help others, I help myself."


Pieces for Specific Users
​
There comes a time when I choose to make some pieces for a user and this is where I keep them for convenience. Variations on a piece denote themselves with an indented bullet point.
Ms. Helena Vala

Helena with Boris (both of which seen prior to 1.3)

Acelynn

Mr. Quar and Steef
Hydrate

Celeste
Oh look! A CC entry! (Entry for CC#47, collab between me and Duna, technically)

Sona

Akayim

Nora Wilbark's Head
Pieces by the Month
​
Here's everyone else... I'll move them to the section prior if they recieve multiple pieces.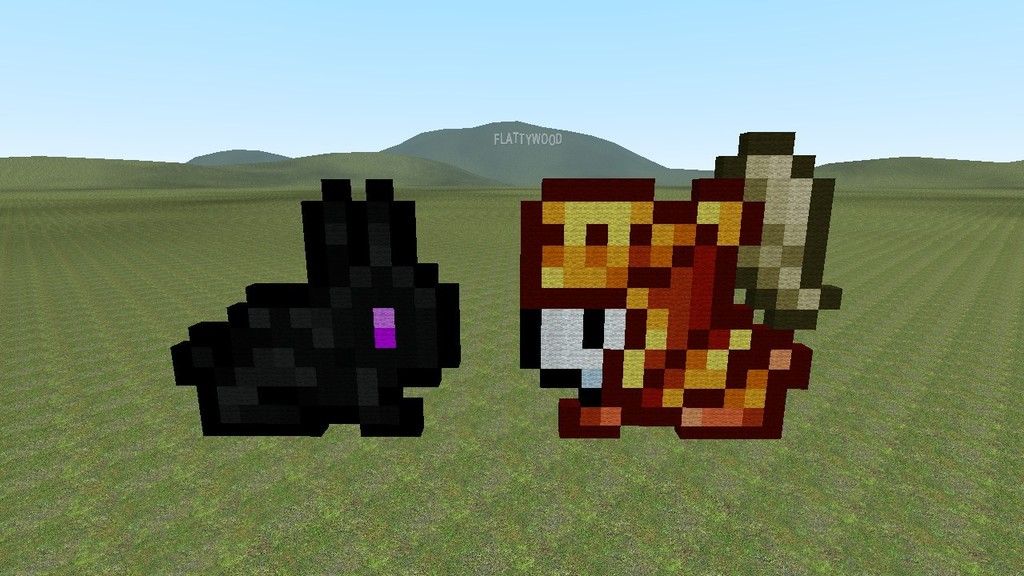 Requests and Such
​
So...
Please provide a capture (or any PNG image for that matter) of your requested character. Make things easier for both me and you regarding faithfulness regarding the source material (not just the stuff you see in gMod ).

Any images of your characters from the Console and Mobile versions of Terraria are exempt from this expectation, so don't fret. I mainly handle PC characters, so I let that out for them.

Not all pieces will be made using the same blocks; keep in mind that I will experiment every once in a while.
I may merge requests by way of Pair Players. I do so because I feel that it would be nice seeing certain characters together. They might not get the chance whether they come from the same version of the game or not!

Considering that I expect delivering you guys and gals your pieces, I may not approach everybody's requests in an orderly fashion.. In that case, refer to the last point.

Also, if it takes a while for me approaching your request, that's because I find some days better working with certain characters, just so you know.
Once again, thank you guys and have a good day/night!

Last edited: