In-Game Creations Category

General Builds
In-Game Creations Type

General Builds
So, now that apartment buildings have been panned by the Homeowner's Association, I've been doing up little bases for my NPCs in various biomes. Still have a few more to do before I go for Hardmode, but I figure I've got enough to post a thread: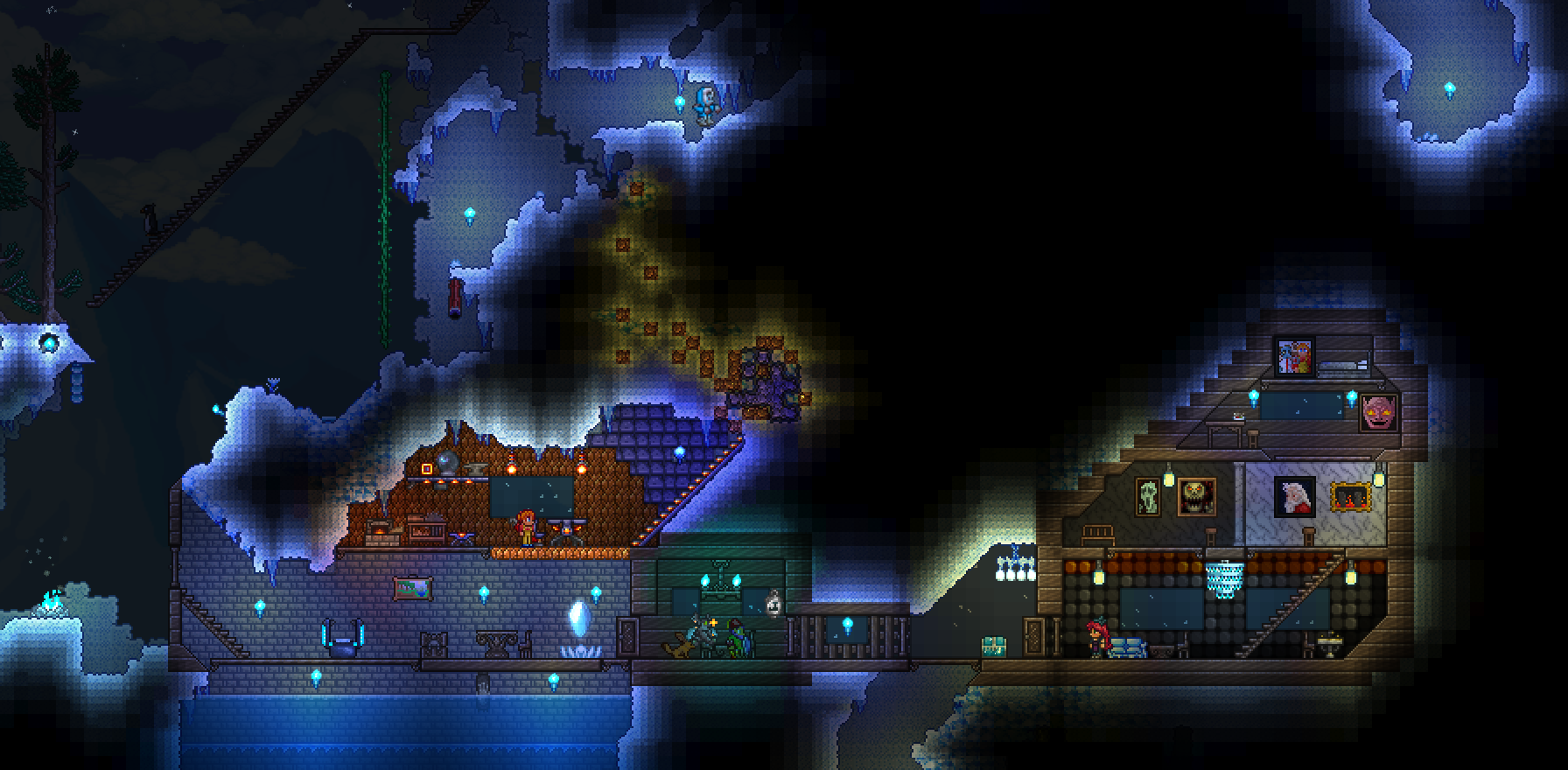 The pit outside the door is a penguin trap, and yes this is my surface-snow fishing hole. The Painter is currently off at the Graveyard, but he's got a studio and loft here.
And speaking of the Graveyard... I'm not completely happy with the shaded glass, but I wanted the whole space walled off. This one actually was a Meteorite crater before I mined it out and "refurbished" it. The graveyard does leach the color out of everything....
This is directly under my main base, close enough that I may move the Cavern pylon elsewhere once i've got teleporters. As it is it's a quick run down the rope. Note that the houses are all outside crowding range of each other, though in some cases it's close.
The Mechanic is visiting her sweetie... The pink candle she's passing was meant as a gift for him -- when triggered, it's supposed to blink ILU in Morse code. Alas, this turned out to be both noisy (dart traps) and to push the 5-second timing -- but he understands, not every invention works out perfectly. And if you think the Demolitionist's house has a familiar radius, there's a reason for that.... ;-)
So, my Jungle and Main-base images turned out to be too big for the server, I'll be back later with less sweeping views.
Last edited: