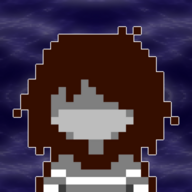 Joined:

Sep 28, 2014
Messages:

2,052
Likes Received:

9,300
Trophy Points:
TTSp00k the Invincible
Plantera
It's about time that I say goodbye to this forum. Farewell guys. Jan 3, 2018
Loading...

Loading...

About

Birthday:

November 17

Re-Logic Games Owned:

"

Throw away your troubles...d

r

e

a

m

a

d

r

e

a

m

w

i

t

h

m

e

...

u

p

a

l

a

z

y

r

i

v

e

r

...

w

i

t

h

m

e...

"

"Didn't know you were a fire breathing dragon. "-Jetsream




My PSN is "CannonOfGlass"

Find me on Discord, ttstooge#2723

My inactive Chucklefish forum account.
lol my dead soundcloud
My bad and also inactive youtube channel

Interact

Signature

*Important note, I do not own, neither did I create any of the images below. They are there for entertainment purposes.*

https://www.youtube.com/watch?v=RKYKXAakmuw

"Read all about it!"Came a cry
For it was @TerrariamcSwaggins
Who's newspapers you want to buy.
Over there I see @AndrewSF1
That cunning little fox
Sleeping amongst the new year fun.
I think about it, but I crack no puns.
And from fox I move my gaze To @Buggsy1O1 sitting there
Sipping some shifty brew
From a generous @darthmorf
His face turning into a stew
Of Euphoria and excitement
Too much for me the fumes are
And so my mouth turned into a vent
The jet of cursed fire travelling far
It hitting a tree and making it char
As I gaze out the window
I see people in the snow
One with some girls (they think he's hot)
For it be Mr @Shotte
Wouldn't be a party if he didn't knock
His shadow overlapped by the falling sun
Showcasing his pimp nature
But the kind of pimp who loves fun.
And beside him dansen away
Wishing to spend this new year out of the fray
There's nothing his hammer can't fix,
For he's @Milt69466
And yet beside him
Is @BLUESWORDSMAN
his sword shining like excalibur itself
Quite the Roleplay fan.
Here comes the story writer through and through
It's everybody's friend @Matsu
But if anyone says to the contrary
I'll just label it as unnecessary
And barreling in on here, having taken some flak
Is Mr @ChasAtMacAttack
Pouring some ale on his wounds then Downing the rest
Some of it squirting out of the holes in his chest
But party animals wait for no injury
If they let themselves they'd succumb to a fury.
Alongside him is the avatar of fright
Esquire, @Craftamus Nightmarisite
Along with @MrBlock231
Also along to have some fun
Speaking of which, here comes @Everyone
Alongside them, @Olof Almqvist
Who if he didn't come would be very missed.
And here comes @Cthugh , one of the chosen
Sadly he's in an ice block
I hope he likes his food frozen.
Here comes another, barreling through the mess
It's @Daniel Terrarian iOS
And I bargained with the dungeon
To release @Samrux for the day
He's all work, no play
About that, I have something to say
And yet another comes in
But with no ho-ho-ho
For he is @Pigron Lord of the snow
And from TFC he comes
Flitting through the door
A pleasant parrot
His name: @stormconure
And here comes yet another
Smashing through the wall
His name spooks out everyone
For it's @TTStooge the Invincible
I heard one was parachuting in
But he got stuck in a branch
But here he comes, dragging it with him
For it is @TCRanch
And in an icy watering hole
He hears the commotion
And joining the party
Is his first real notion
Breaking the ice with powerful kicks
And sliding into the celebrations
His name: @ZemmySix
And bringing with him so he doesn't falter
In getting to the party
Mr @Bucket o' Water
And the penultimate guest comes
Crashing through the roof
"You smashed my freaking house up!"
"Yeah. But you got no proof."
So I wedge him in the hole
And get Zemmy to slap him
For his rotating head makes a good disco ball
In the morning he will still feel the sting
For he is the @Pumpking of Pumpkings
And our final guest arrives
All alone
Shivering from the cold but ready for action
His name be @Sodapone
And so I have this to say Now that you're all here,
Team Qui 2015
And a happy new year!

This is why I evolved my Scyther:

​

Important message, kiddos:

Me at all times.

​


​