Alright, alright, party's over.
On with the old, and forwards with the new! It's time for another Creation Compendium! Number fifty-one!
This is usually the part where I say something nonsensical or whatever, but I do have an announcement on behalf of the CC team.
As of today,
we will be filtering out any content that is deemed "low-effort" posts
. This rule is mainly directed to memes and image macros, which we have deemed unfit for the Compendium. These posts will be filtered at the team's discretion. If you have any further questions, feel free to discuss with either me or
@darthmorf
.
Creation Compendium Rules, Regulations and FAQ:
1) All entries must be submitted to the hosting member's profile NOT via PM (See the previous CC to determine who is next on the rotation).
2) All entries must be Terraria related in some way or another, whether that is ingame, art, music literature or any other form of creativity.
3) Each user may only submit one entry per month. Group entries are allowed, but all members who worked on the project must be credited and proof of consent from each member must be given. Group entries do count as a user's single entry.
3) Plagiarism is strictly not tolerated. Any evidence of such matters should be sent to a member of staff privately as soon as possible. The CC operates on a 'two strikes and you're out' system; after two offenses a user will be permanently banned from entering into all future Creation Compendiums.
4) The CC is a showcase, not a contest. All entries submitted (that are within the rules) will make it into the post.
5) Low effort posts will be rejected. This includes entries such as memes, image macros, and other such content that does not contribute to the Compendium's message of expressing your creativity. These "low-effort entries" will be taken out at the CC team's discretion.
If you have any more questions, feel free to ask
@darthmorf
,
@QuackersDelta
or any other member of staff.
We hope that this will improve the quality of Creation Compendium, and that users will be encouraged to enter some great content!
Finally, I'll remind you that this month's CC entries should be going to
@darthmorf
, not me!
Don't know how to post your creation?
Consult this handy guide!
And with that out of the way, let's get to the entries!
MontezumaI
&
Nekomiya
Local Tree
Боевой_Чай
Bla2e
Eiv
Blobtits
Planterraria
@Kuruzeus
Star
ann_T
ArmyFrog
Dg-vr
This isn't all! Check this album for all of it!
ReaperLord
Emily_tacos
GriffdeBiff
MegaSDMGShark
ZephaniahNoah
ONLY A Random User
rediniowa5
Evilgrapez
AnthosTheGreat
diekonradish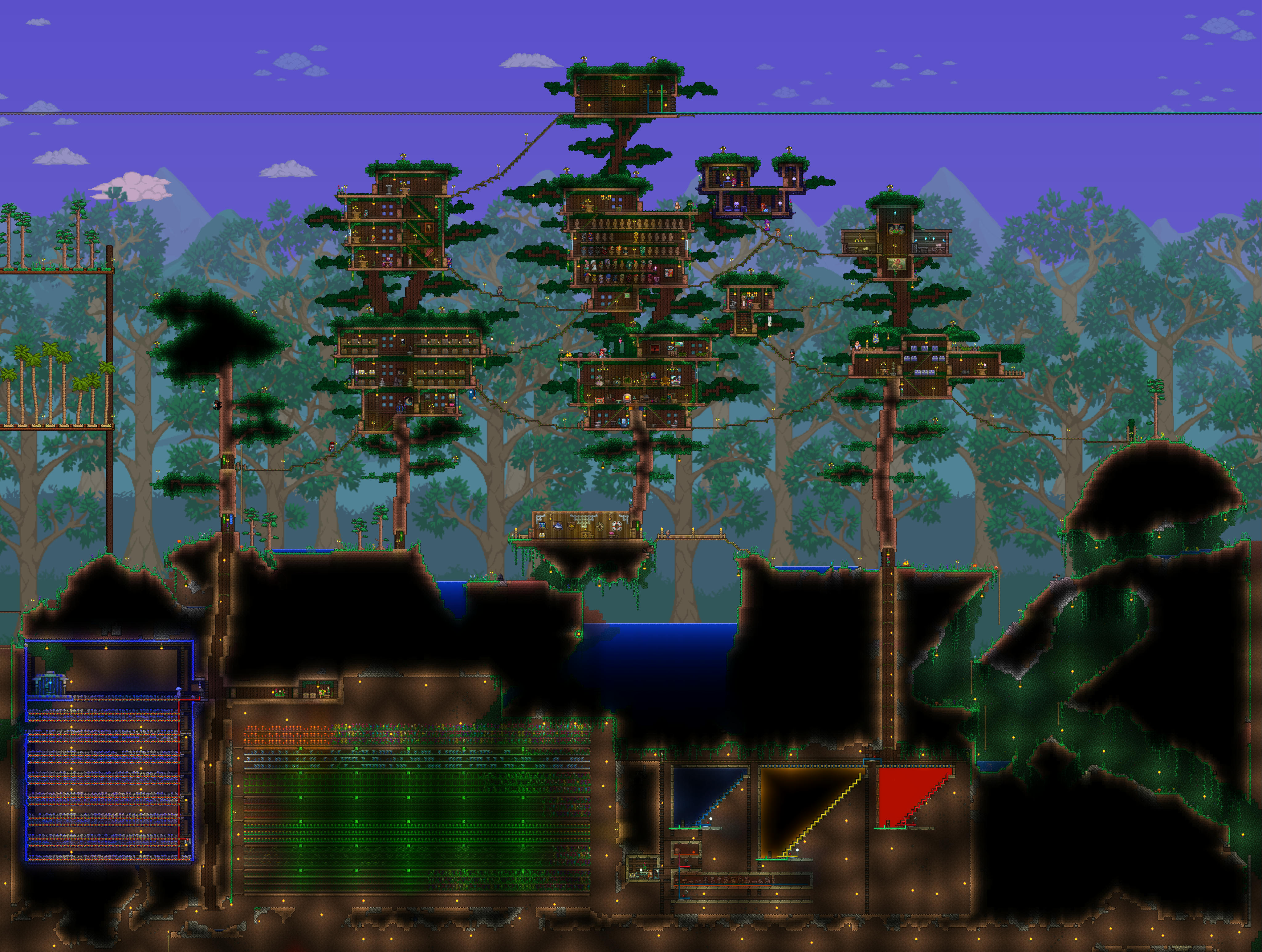 ComandosP2P
Loffy09
Third
MoonLordSlayer
Kyudan
MarshMallow
Nuclear fish
WingedOracle
Endertron51
Terraria's minion
Saed0ki
Joost8910
Oleg34518
Anoobscorpiak
ppowersteef
Syrrath
Petruchio
Creeper37500
TriforceShard
LeGurdah
darkOddessy
Chocosta
neoselket
amenyoussef
Sky High
https://soundcloud.com/kirbyrocket/boss-battle-2-kr-mix
Kirbyrocket
https://soundcloud.com/lordcakespy/ocular-migraine
Lordcakespy
Vecent
CheesyPaninie
Missed the party? Check out our last Creation Compendium!
​
Last edited: