Status

Closed
Artist Request Conditions

Not Taking Requests
Banner by
@darthmorf
Welcome to my Sprite thread! I started spriting several months ago and it has become one of my favorite art mediums.
Compilations
These are the sprites I made for large suggestions
Sprite for my
"The Three Champions"
suggestion.
I finished resizing the "problem" ones.
[images removed]
Other Sprites
Sprites that do not belong to any large suggestion of mine. If the image is a URL, click the image to view the original page the sprite is a part of.
Melee weapons
Infinity Blade weapons
These weapons all originate from The Infinity Blade series By Epic Games
In order from left to right, top to bottom: Infinity Blade, Vile Blade, Touch of Death, Mulligan, Widow Shriek, Molnaar, The Judge, Granite Hammer, Block Head, Iron Stone
Puke I say!
We love Jazware's new toys right?
Especially
that Night's Edge. Below are a few complimentary swords to go with that beautiful piece of plastic.
From left to right, top to bottom: The Puke's Edge, Exjazibur, Broken Broken 'Hero' Sword, True Puke's Edge, True Exjazibur, Terriblade
Ranged weapons
Magic weapons
From left to right, top to bottom: Blazing Staff, Combustion Staff V2
Mobs/NPCs
Bosses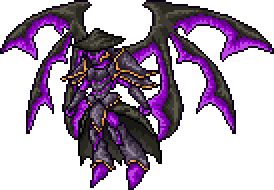 From left to right, top to bottom: The Tank Version 2, The Ghoul Version 2, The Shadow mage Version 2
Armor/Vanity
Furniture
Accessories
Emotes!
Helena [Original by Jestex]
Necro Armor [Original by Jestex]
Darthmorf's scientist [Original by Jestex]
Frous's character [Original by Jestex]
DryCryCrystal's character [Original by Jestex]
theomichailidis character [Original by Jestex]
Emote Requests are currently Open!
If you have a custom emote, I can make a few additional ones for you! I will make a maximum of 3-6 emotes for any given person (it depends on the complexity of the emote). Some emotes are off-limits (I can't get some looking right) So in the case that happens, I'll ask you to request a different one.
Current Emote requests
Joe -
Lord hungry -
Sheldon Cooper -
Dominus Infernus -
i Duck -
Other stuff
Hammer of Approval
No more Cthulhu!
Crowno and cake
Transformation
Sprites for other people
What happens when I walk into a thread going "I made a thing"
These are the sprites I made for other people's suggestions
Requested Sprites
These are the sprites that were requested
For
@Sapphire wolf
for
@darthmorf
for
@Lt. Chapwisely
for
@Crablegs10
for
@Frous
for
@Creeperfriendlyhugs

for
@Wyverntamer
for
@RainbowDrago
for
@TCRanch
for
@theclownfish II
for
@Pixel
for
@Scar Mu
for
@Joe
for
@That_One_DrillBot

for
@Super Jack1234567890
for
@Mantis The Insect
for
@Zerog2002
for
@Agent Zero
for
@iDuck

for
@Freenight
for
@DryCryCrystal
for
@Crafted Nightmare
for
@Dire Sigma
for
@LuciousTPK
for
@xXAwesomeNinjaXx

for
@Shikrain
for
@Pigron
for
@Daniel Terrarian iOS
for
@Shadow gamer

for
@Victorles
for
@DestroyerOfTheDestroyer
for
@DGFVR.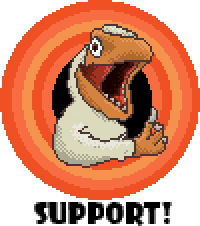 for
@5raptorboy
for
@Night
Current Sprite request list
I will not make sprites for a suggestion I do not marginally support
​
Requests are currently Closed
drok0920 - raven king boss
Swordbomb - Punch out: Reborn banner
Sodapone - Abandoned City
Feel free to visit my
Art Thread
you can also find me on Deviant art
http://milt69466.deviantart.com/
comments and critique is widely accepted
​
Last edited: