Moderator
Staff member
Moderator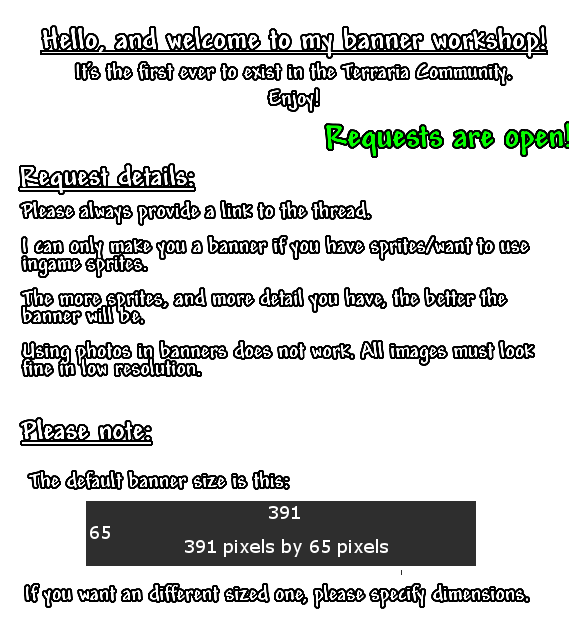 Request list:
There are 5 slots. When they fill up, requests close. When they empty they open again.
1. -
Gruk
2. -
Wyverntamer
3. -
danielterrarian ios
4. -[empty]
5. - [empty]
If you like my service, either Paste this into your sig:
Code:
[URL='http://forums.terraria.org/index.php?posts/5845'][IMG]http://i.imgur.com/qyBann1.png[/IMG][/URL]
(It makes this)
and/or
(Thanks to DarkAwesome for the banner!
You should check out
his workshop
too.)​
Last edited: