Consigliere
Staff member
Re-Logic
Administrator
Hello there Terrarians!
We hope that you have enjoyed your first month with Terraria 1.3. The team has been hard at work - with your help - finding and smashing bugs, and we hope that we will be able to get to any that remain over the coming weeks so that everyone has the awesome gaming experience we intended. We are releasing Terraria 1.3.0.7 today - which adds support for our Mac/Linux Beta. That said, you will still need to download new Dedicated Server Software by clicking the link below.
In parallel, as many of you know, a portion of the team - headed by
@Skiphs
- has been pursuing the development of Terraria for Mac & Linux. Our initial plan was to have this out during the month of July. However, as we have delved deeper into these ports - coupled with seeing how helpful the community can with finding issues/bugs - we have decided that we will conduct our first ever Open Beta around the Mac and Linux versions of Terraria!
Do note that this will not likely become our new "way" of primary testing. We figured this made a lot of sense given that there is no new content to hide (1.3 is already out), and there are simply more Mac and Linux players in our community than we could try to pull together ourselves. So, we call on you - our amazing fans - to help us finish these out!
What do you say? Are you up to the task? If you think so, read on....
IMPORTANT NOTE: PLEASE REMEMBER THAT BETA TESTING CAN AFFECT YOUR PLAYER AND WORLD FILES. Please manually back up all worlds and characters before participating in the Beta. While there are no known issues that would cause the loss of data, it's important to be prepared.
​
Terraria Mac & Linux Open Beta Instructions
Open Steam and find Terraria on your game list.
Right click "Terraria" and select "Properties"
In the betas tab of the properties window, there will be a dropdown with the option for the Mac And Linux Open Beta. Select this and close the window.
Click install, either by right clicking, or clicking the large install button on the main panel.
Let Terraria install.
Once finish, simply click "Play"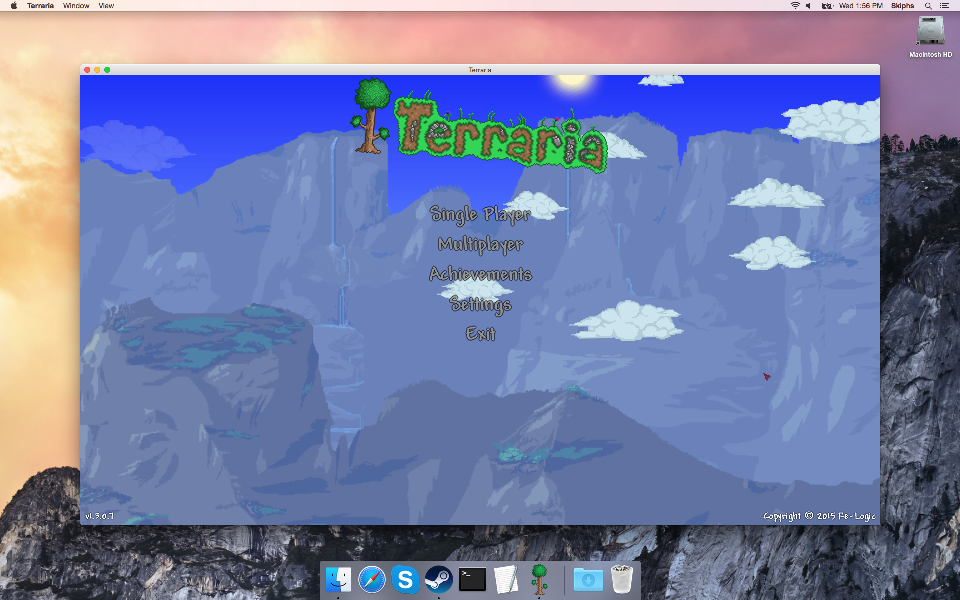 Enjoy
Terraria Mac & Linux Open Beta - How to Give Feedback
We will be utilizing TCF's Social Group feature to help everyone provide structured feedback. If you are participating in the Open Beta, please make sure that you join the Social Group linked below. Instructions on what is expected are located there. Please take this seriously - the Group is for feedback and testing, it is not a social outlet.
Click the Terraria 1.3 Banner Below to link directly to the Open Beta Social Group!
That said, we hope everyone has fun helping us bring Terraria for Mac & Linux to the finish line!
​
Last edited by a moderator: