Moving this over here since the old forums are shutting down...
Terrafirma is the original mapping program for Terraria. The first version was released May 23rd, 2011. (Terraria was released May 16th, 2011).
View your world, search for blocks, search for chests containing a specific item. View your kill counts so you can plan your banner collection.
Works in Windows, OSX, and Linux.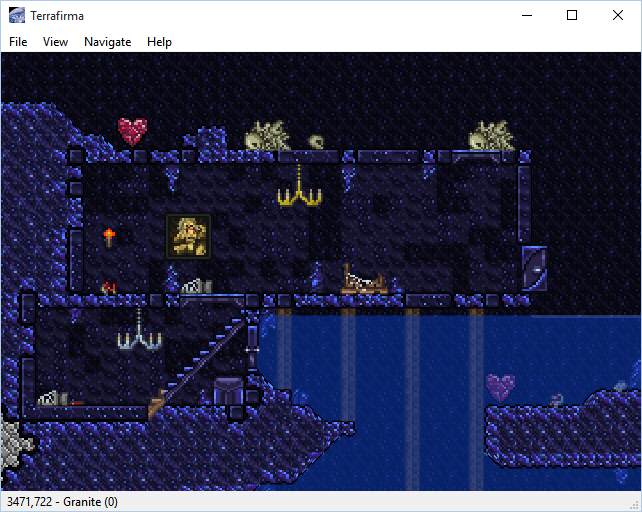 Download it here:
http://seancode.com/terrafirma/
Version 3.0.10 changes:
Updated for 1.3.2
Added filters for the chest and block dialogs (thanks!)
Fixed a bug where chests were cached when you changed maps.
Version 3.0.9 changes:
Source code:
https://github.com/mrkite/TerraFirma
Last edited: