Consigliere
Staff member
Re-Logic
Administrator
Greetings Terrarians!
It's back to school time for those of you still in school - and for everyone else, its the dog days of Summer as we look forward to cooler temperatures of what will hopefully be an amazing Fall season. One thing we know for certain is that the last few months of 2021 will see a lot of exciting happenings for Terraria! We have lots of juicy news across the board this month, so let's not waste any more time chatting!

STATE OF THE GAME - TABLE OF CONTENTS
PC NEWS
TMODLOADER NEWS
CONSOLE/SWITCH NEWS
MOBILE NEWS
COMMUNITY NEWS

PC - RE-LOGIC
STEAM WORKSHOP NEWS
The level of quality and quantity on the Terraria Steam Workshop just continues to climb - over 20,000 packs and worlds so far, which is just insane! If you have not checked out the Workshop yet, what are you waiting for?
Click the banner above to check out the Terraria Workshop!

TERRARIA WORKSHOP DEVELOPER'S CHOICE SELECTIONS
Our lineup of Developer's Choice picks this time are great in their simplicity and focus on specifics. They have a clear goal and accomplish it well - we hope you enjoy these as much as we do!
NPC Happiness Helper by jawsawn
Strange Pets and Summons by ヒナケイ

WHAT ELSE IS GOING ON?
Game jams keep on jamming on! We finished up our first jam project and are off onto another very different experiment at this time. The entire process has been a lot of fun and immensely helpful towards exploring ideas, building skills, and improving on how we work together. All of these things will pay huge dividends down the road!
So, for now, we will have to just continue to ask for your patience and trust in our process as we continue our own journey towards whatever lies ahead.

As always, keep your bug reports coming via the handy bug report button below!

Thanks again, Terrarians - we are as always blown away by your support!
Back to Table of Contents

TMODLOADER NEWS - TML TEAM
​
Hello everyone!
As we shared previously, the tModLoader 1.4 Alpha is out now - you can click the link below to find out more. Do keep in mind that this Alpha is primarily intended for developers as an audience - so play around with it at your own risk!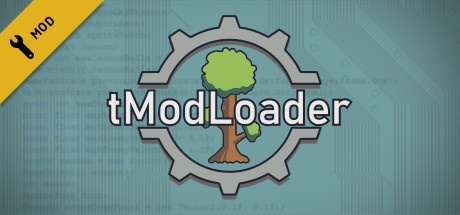 TML for 1.4 Terraria is now LAUNCHED! See this announcement post for more info: https://steamcommunity.com/ogg/1281930/announcements/detail/3355757885625785396
steamcommunity.com
As always, you can keep track the current progress and such more in real time at
tModLoader/tModLoader
(But note that the completion percentage doesn't mean anything, because issues and PRs don't have weights.)
Developers who are willing to contribute may do so by doing PRs to the
tModLoader/tModLoader
branch. (See
tModLoader/tModLoader
)

TMODLOADER ISSUES/BUGS
The Re-Logic team does not directly develop TML, so bugs with TML are best reported via the links below.
tModLoader - Play Terraria with Mods!
https://tmodloader.net/discord
Back to Table of Contents

PlayStation 4, XBOX ONE, Nintendo Switch - DR STUDIOS
XBOX & PLAYSTATION
Greetings, Terrarians! August 25th was yesterday, and what a day it was. Why, you ask? Well, yesterday we officially pressed the submission buttons for Terraria: Journey's End on PlayStation and Xbox! Now, we invite all of you to anxiously wait on Sony and Microsoft to complete their review process, after which we will be ready to turn this amazing update over to all of you!
We wish we could be more exact and give you a launch date. However, the review process is not all that predictable in terms of how long it takes, what might need to be addressed, etc. in each submission. Rest assured that when we hear something, we will let everyone know just as soon as we can.
This is the final stretch folks - thanks so much for your patience thus far!
STORIES FROM TESTVILLE
Performance checking with Pumpkin Moon? Child's Play! Let's add in a Destroyer!
Ok, sure... but now do it in Splitscreen (seriously, do not try this at home kids!)

NINTENDO SWITCH
Work is officially underway on bringing the awesomeness of Journey's End to Nintendo Switch. We do not have an exact time to give you just yet, but here's a screenshot of Zenith doing its thing on Switch! Once we get a bit deeper in, we will have an update on timing for you. Stay tuned!
Back to Table of Contents

MOBILE - DR STUDIOS
​
Hello everyone!
Hang in there, our Mobile friends - your time in the spotlight will come again soon enough. As you will see above, we are getting ever-closer to that console release, after which we will be entering the era of "Parity" where we are going to be pushing for a world where all Terrarians are on the same version.
We have also been made aware of some issues impacting some players in regards to Android 11. The team will be looking into this shortly, and we will get any needed fixes out just as soon as possible!
Thanks as always for the honor and trust you give us each month to work on Terraria - it is not a responsibility that we take lightly, and we look forward to bringing more amazing things to you all as we move forward.
Back to Table of Contents

COMMUNITY
​
Greetings Terrarians!
Here's the latest and greatest happenings on the Community side of things. Thanks as always for being the most engaged and awesome gaming Community ever!
TERRARIA MERCHANDISE STORE HUB
​
As we have brought on more and more amazing merchandise partners over the last two years, it became apparent to us that we would need some sort of centralized "hub" from which Terrarians could easily see and browse all that is available. We have been working on this behind the scenes, and we are happy to share that our first version of this is now available on Terraria.org!
Click the banner above to head to
Terraria.org/store
now!​
This will be your one-stop-shop where we will have all of the currently-active Terraria merchandise on display. If you see something that you like, simply click on the item and you will be whisked away to the storefront of whichever partner makes that particular product so that you can check out further details and complete your purchase.
Everything is laid out by category and easily navigated via the index and/or search. Please let us know any feedback that you might have so that we can make this experience the best that it can be!
We will be keeping this up to date and continuously adding to the offerings available here - so this is a page you will want to bookmark and check often!

TERRARIA MERCHANDISE UPDATES
We still have a handful of partnerships and products that remain under wraps, but that we will be revealing just as soon as the time is right - our plan is to have a LOT more out for the holidays. That said, what better time than the State of the Game to check in on news from our existing partners as well as to shine a light on some other things that are in the works?
SKYLAND ARTS LIMITED EDITION TERRARIA FIGURES - SERIES 1A PREORDERS UNDERWAY!
Our partners at Skyland Arts have at long last rolled out preorders for the first wave of Terraria Collectible Figures. Three figures are included in this first set: Dryad, Shadow Armor, and Eye of Cthulhu (with removable iris, to expose its second phase). Skyland does not have its own digital storefront, so they have decided to utilize Kickstarter as their preorder method. The up-front expenses have been paid, the tooling of the steel production molds has already begun, and the factory is ready to produce the figures. This pre-order campaign helps Skyland to judge how many of each figure to produce and ensures that every Terrarian gets the one that they want most!
To check out the purchase options and to place your order, click the link below or the figure images above to head on over to the Kickstarter page!
SKYLAND ARTS TERRARIA FIGURES SERIES 1A PREORDER PAGE
---
ANIMEGAMI FOREST BIOME UPDATE
Prototype Painting is done and the run-up to preorders for this premium high-end collector's piece is about to begin! You will want to keep an eye on the page linked below for the latest and greatest on this limited edition set!
Click the image above to check out the latest details on the Forest Biome Resin Statue!

TERRARIA MEME EVENT
​
Join us for the Terraria Meme Event! This awesome event is in collaboration with our Discord alliance and many communities are participating. Our goal is to have some fun and start working together with other big communities on fun collaboration events. We are always open to suggestions for future Alliance events!
The event is currently live in the official Terraria Discord server at
Join the Terraria Discord Server!
in the #alliance-event channel.
Rules:
• Only submit game memes. Try to incorporate the theme of our community.
• You must submit an image/GIF.
• It must be your own original work.
• No NSFW submissions.
• You only need to submit your entry in our server.
• Only one entry per person.
• Submissions period ends August 27th at 12PM PDT.
After we receive all submissions we will then add them to a Google form and open voting to all participating Alliance servers. Voting will also last for a week and end September 3rd at 12PM PDT.
The top 10 voted entries will get to pick a prize from our Alliance prize pool. This prize pool is comprised of a year of Discord Nitro and many games available via Steam or Epic. In addition to the top 10 global winners our server is going to give prizes to the top 5 entries from our server.
-----
TCT HELPING COMMUNITIES
​
We are excited to announce that we are expanding the TCT to help many Discord communities and it will be referred to as "The Community Team" going forward. The TCT will still function in the same capacity within the Terraria community, but now all partnered and verified servers will be allowed to apply to join the TCT as an Affiliated community.
Affiliated communities are required to promote the TCT to their servers as their community management recruitment and training platform. Our goal is to provide a platform where anyone can learn how to help communities and what opportunities are available.
TCT will launch with the following Teams:
1)
Art Team:
Create art, emotes, memes, stickers, and gifs for communities that can be used for sharing, banners, social media, and events.
2)
Development Team:
Create and manage Discord bots and other development projects.
3)
Event Team:
Create and manage community events, create custom builds for sandbox games that can be used for parkour, pvp, and other community functions, suggest community events, and receive notification whenever there is an Affiliated community event.
4)
Localization Team:
Translate community content into multiple languages and help manage non-English social communities.
5)
Moderator Team:
Discuss community moderation, share moderation strategies, assist Affiliated communities with their server moderation.
6)
Partnership Team:
Recruit new Affiliated communities to join the TCT and evaluate communities looking to join the TCT.
7)
Quality Assurance Team:
Receive notification whenever their is a new game Beta application, report game bugs, and make game suggestions to community officials.
8)
Stream & Video Team:
Make video content for communities or stream for communities.
9)
Trivia Team:
Help make and review general Trivia questions that are used by communities in activities.
10)
Writing Team:
Create editorials for servers to share with their communities and the media.
Registration is now open for partnered and verified servers to join the TCT as an Affiliated community! You must be at least a moderator or admin for a server to apply to have the server join the TCT as an Affiliated community. To apply to become an Affiliated community please message @TCT Mod Mail and include the perma server link, your role in the server, and a brief explanation why you would like the server to join the TCT as an Affiliated community. There will be an interview process for partnered and verified servers to become an Affiliated community.
We look forward to helping many communities become as great as possible.



Until next time, Terrarians - we hope you have an amazing month, and we look forward to bringing you the latest and greatest next time!

Back to Table of Contents
​
Last edited: