Consigliere
Staff member
Re-Logic
Administrator
Greetings Terrarians!
Welcome to the the latest Terraria community update on development progress across all active platforms! Halloween is here, bringing with it lots of scares and haunts - but the latest news on the Terraria development front is anything but terrifying! Lots of progress is being made across every platform - so get into costume and lets go door-to-door trick or treating for Terraria tidbits!
PlayStation 4 & XBOX ONE - PIPEWORKS
Greetings Terrarians!
We have some great news for Playstation 4 and Xbox One players! We've finished content implementation and we've been going through QA passes internally and with Re-Logic - and we are quite close to that final go-ahead to get this into submission with Sony and Microsoft. With that in mind, we are happy to announce today that the launch date for Terraria 1.3.2-1.3.3-1.3.4 to come to PlayStation 4 and Xbox One will be....
That's right, all of the fantastic content from three Terraria updates are coming your way all at once in less than two weeks' time. Over 150 new items, Parties, a full overhaul of the Desert Biome, and the fantastic Old One's Army invasion event - it's all here!
There's always the chance that an ugly bug will rear its head or some issues will be raised by Sony/Microsoft during submission that will cause the date to shift - however the date above is the plan that we are working towards.
For this month we've included a screenshot of some Pumpkin Moon content mixed up with the Old One's Army to get you into the mood for what is coming and for the currently-ongoing Halloween seasonal content.

SWITCH - PIPEWORKS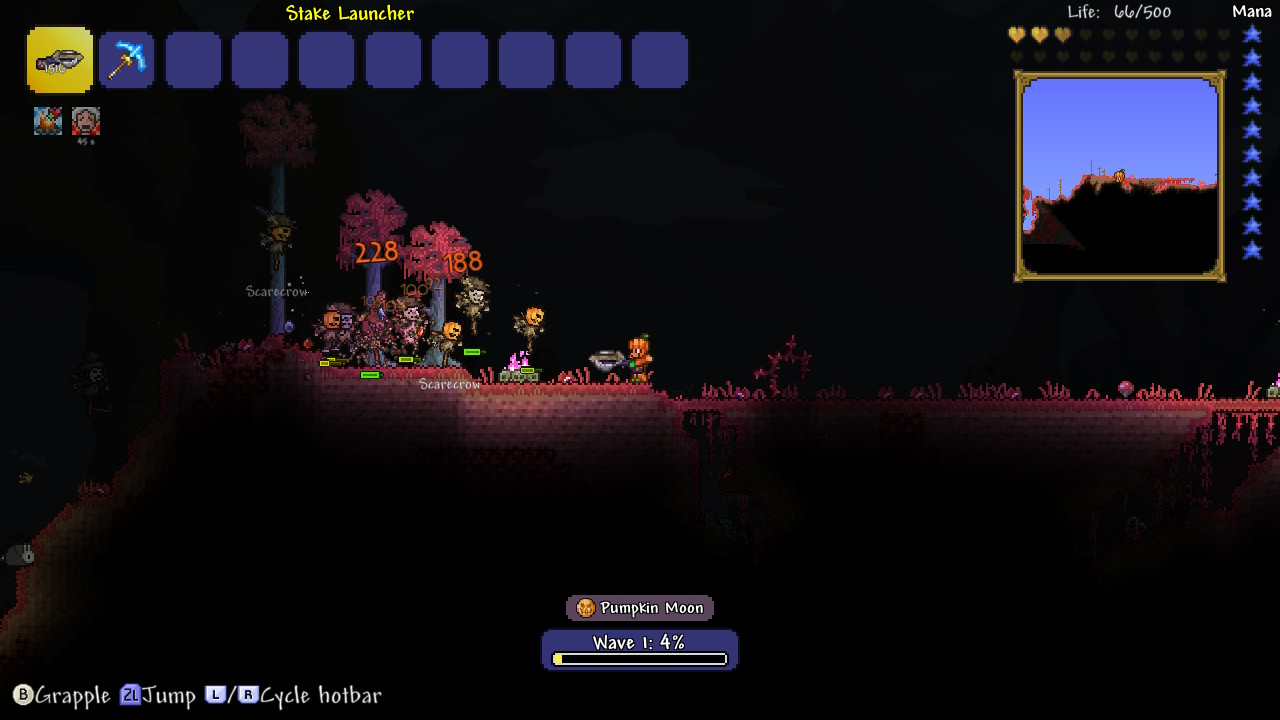 We know you're all hungry for some 1.3.1.1. news, but first - in order to assist our friends from across the pond - we've been doing a bit of work on the Japanese port for Terraria Switch! Our Japanese publisher has announced that Terraria should be out on Switch before the end of the year, and we are happy to help make that happen for Terrarians over there.
Unfortunately, we can't yet speak to a release date for 1.3.1, but rest assured when news is available you'll hear it on the official channels. We're in the final stages of content addition for 1.3.1.1, all of the new items and functionality are in - however, we need more time to perfect touch support for some new features before we send a final build over for review and approval by Re-Logic and submit the patch to Nintendo. For the screenshot this month you get a peek of a lonely warrior defending their Bone Campfire from a touch of Pumpkin Moon invasion. This is a great reminder that this is the first year/time for the Halloween content to appear on Switch - so make sure you are out there hunting down Goodie Bags and more!
Hopefully, the next time we have news on Switch, it will be that desired launch date for 1.3.1!

MOBILE - DR STUDIOS
​
Happy Halloween, Terrarians!
October has been a bit of a quiet month on the mobile front as the DR team has tried to catch up on a bit of needed R&R after the push to getting Terraria Mobile 1.3 out to everyone - which we can now say that we have accomplished, with the launch of Terraria Mobile 1.3 for Amazon a few weeks ago! Nothing scary about that!

Of course, that has included several rounds of post-launch fixes, which if you have not been keeping up-to-date with, you can click the link below to learn more:
So - keep an eye out for those fixes... and start looking forward to some cool new stuff heading your way as we look to close out the year strong!

PC - RE-LOGIC
​
What would Halloween be without the classic "Witch on a broom flies past the moon"? Of course, in Terraria, that moon is a Pumpkin Moon, the Witch Costume we all know and love... but the broom? Well, you are going to have to wait to learn more about that when we reach Journey's End.
This spoiler is also a great reminder to take advantage of the seasonal Halloween content going on now through November 1st on all platforms of Terraria. To learn more about what all you can find during this spooky season, check out the wiki page linked below!
We hope that everyone has a Happy Halloween, full of tricks, treats, and the occasional chill down your spine.

It is one of our favorite times of the year, so if you happen to do anything Terraria-related this Halloween, be sure to share it with us on our social media... here on TCF... or you could even enter the community contest shared below.

COMMUNITY
Terraria Community Update & Discord Halloween Contest
​
Greetings Terrarians, Werewolves, Zombies and other creatures that lurk within the Terraria community!
As many of you might be aware, the Halloween event in Terraria is live! Get Goodie Bags, Halloween costumes, and more in Terraria. For additional details visit the Terraria Gamepedia Wiki @ terraria.wiki.gg/Halloween.
Halloween is rapidly approaching, and so we are hosting two special spooky contests for prizes. If you are interested in participating in these contests or seeing the community submissions, then join our community at
Join the Terraria Discord Server!
and check out the server-announcements channel for further details. If you have any questions, then you can ask them in the activities-chat channel.
The first contest is a Halloween Costume/Cosplay contest. Put on your best Terraria related outfit (such as your favorite NPC) and show off your awesome costuming skills to the community.
The second contest is a Pumpkin Carving contest. Create a terrifying(ly cute) piece of Terraria related art on a not so terrifying piece of pumpkin. Put a candle in it and photograph it in the dark for the best look. The last time a similar contest was run for Terraria, we saw some simply amazing entries - we have shared a few throughout this post, but you can check out even more via the link below!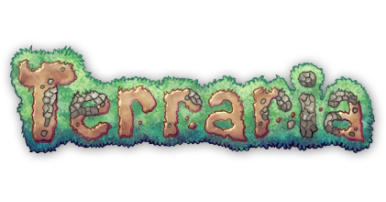 Dig, fight, explore, build! Nothing is impossible in this action-packed adventure game. The world is your canvas and the ground itself is your paint.

terraria.org
Both contests require IRL (in real life) submissions so get ready to snap some pictures on your phone. Everyone who participates will win prize points to use in our prize shop, so what are you waiting for! Seriously, it is party time in the Terraria community, and you should check out all the new features and fun we are having daily.
You can submit entries for these contests until October 31st at 11:59 PM PDT and winners will be announced soon after in the following days. So, get yourself in the spooky spirits, put on your costumes, and/or put those carving tools to work!

Terraria Community Forums Update & Upgrade
​
On September 26, TCF finally made the big jump to a brand new, fully-updated version of our core forum software (and all of the other tidbits and machinations that are added onto it). This was a long time in coming, and we want to thank all of the TCF staff and the mysterious
@Omnissiah
for their help in making all of this possible. To say that this was a rather large undertaking is to put it mildly - this is the culmination of months of hard work and long hours. We hope that everyone loves the new toys and that you're adjusting to the changes well enough.
If you want to know more - or to make a bug report or suggestion for TCF, check out the threads below!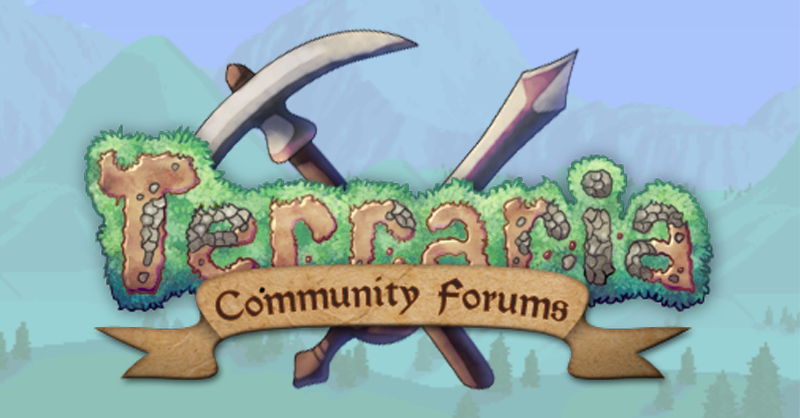 Well, here we are with a new coat of paint and some new toys to kick around. We're still cleaning up some dust, so you might still see a few links and things pointing to the wrong places. We're also aware of three fairly major 'wrong' things: 1. Data table BBcode formatting is very broken. We...

forums.terraria.org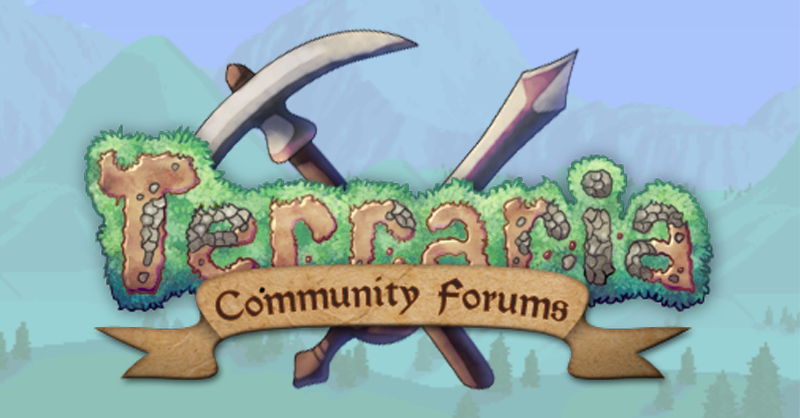 Hello, Terrarians, After 5 years we have a 'new' forum and presumably a new set of issues and bugs. Things we know were 'broken' with this update: 1. Data table BBcode formatting is very broken. We are extremely sorry about this, and the only way they can be fixed is manually, everywhere they...

forums.terraria.org

Re-Logic & Animegami Studios Team Up for Terraria Biome Project
In case you missed our livestream reveal, we are very excited to announce that we will be partnering with the amazing and talented folks over at Animegami Studios to bring the first high-end Terraria collectable merchandise to the fans! The first of these will be the Terraria Biome Series - a collection of interactive biome displays that will bring Terraria into the real world right on your desk top or display shelves.
There is so much detail to cover here, so if you want to learn more, check out the reveal thread below - and you can always stay abreast of the latest and greatest on this project by clicking the banner below to head to the Animegami Terraria Biome Series page, where you can sign up for the project-related newsletter!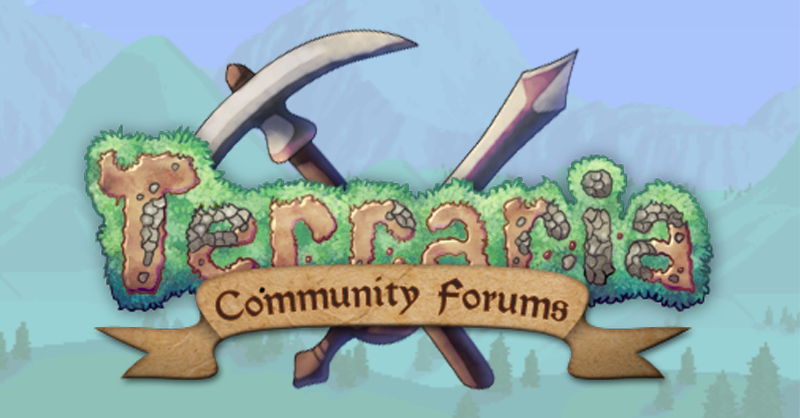 UPDATE: This is no longer available. If you did order this, please see the latest information we have about the situation. Happy Friday Terrarians! Terraria merchandise is always something that we hear is in great demand. Though we certainly had great success in the past with the old...

forums.terraria.org
​
Last edited: